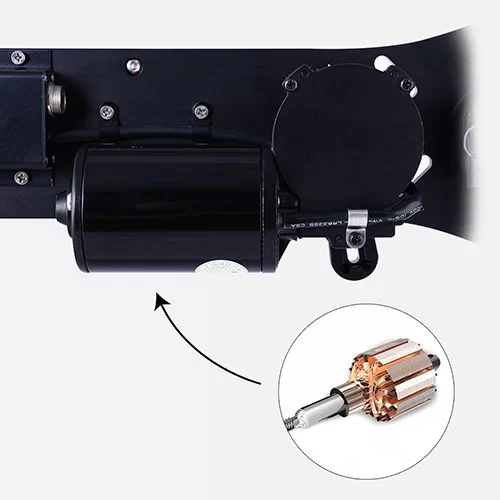 Powerful Motor
The core brush motor, with ling life span and high efficiency, provides enduable and unstoppable thrust you never experienced.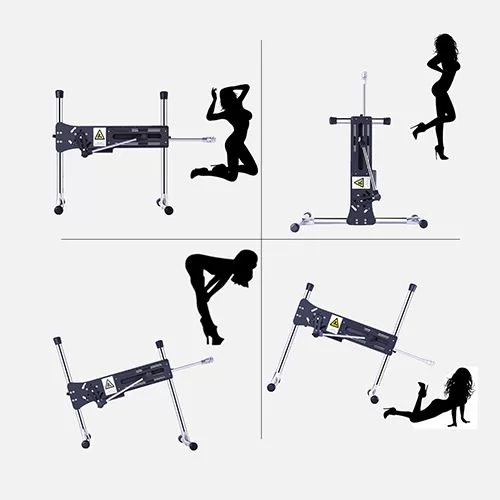 Angle Adjustable
No matter what position you like, doggy style, mossionary or standing position, this machine will attain it with its 360° rotatal adjustment system.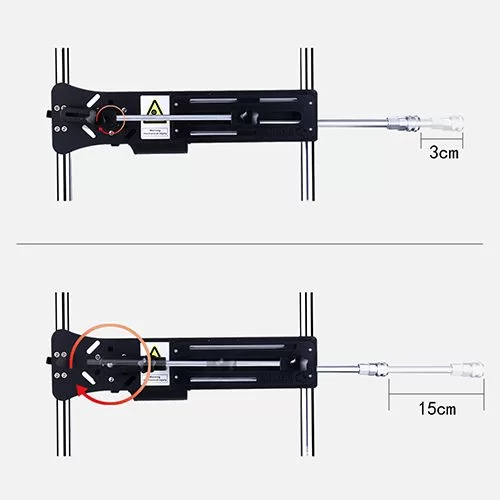 Long Stroke Length
Unlike other awkward products on the market, this machine has an adjustable and long stroke length from 3 to 15 cm, and can be easily adjusted via a screw knob.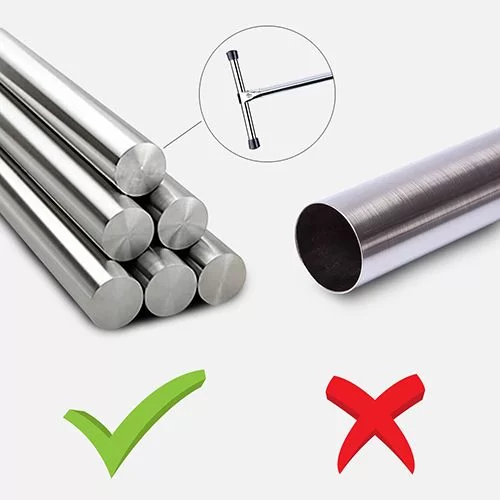 Sturdy foundation
Two solod T-frame adds additional 4+ kg to the machine, making it stands firm and steady and grip the ground better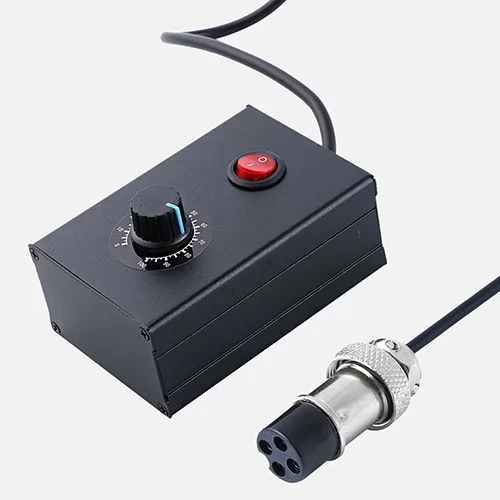 Precise Speed Controller
Advancing electrical controlling system, will let you adjust the speed from 0 to 240 strokes per minute smoothly and precisely.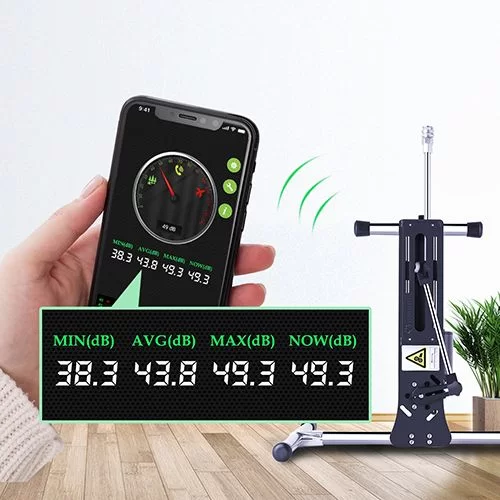 Very Quiet
Consisting of new motor and sliding system, make at most 40 dB noise at full speed. So enjoy your private time with abandon.

✅QUITE SILENT: Mycket jämn glidbana, kombineras med ljudmotor, gör att det är buller mindre än 40db.
✅SUPER CORE MOTOT: Kraftig stum turbinmotor, se till att maskinens penetrationskraft är slut, stanna aldrig.
✅ SPECIFIK KONTROLERBAR: Kom med en hastighetsregulator, du kan cotrolla hastigheten exakt.
✅MUTIANGLE JUSTERBAR: Du kan ändra vinkeln när du vill möta dina olika sexpositioner.
✅ULTRAL DISKREETPAKET: Neutral förpackning för att leverera produkten och undvika onödig förlägenhet.
PRODUKTPARAMETRAR:
Längd × Bredd × Höjd: 18,4 × 10,2 × 17,7 tum (46,8 × 26,0 × 44,9 cm)
Vikt: 24,58 kg (11,150 kg)
Ingångsspänning: 110-240 V
Motoreffekt: 100 W
Teleskopavstånd: 3-15 cm (1,2-6 tum)
Tryckhastighet: 0-240 slag per minut
Buller i full hastighet: 40 dB
Paket inklusive:
1 × Hismith Premium Sexmaskin med trådbunden kontroller
1 × Muti-funktionsbandage för masturbationskoppar och vibratorer, adapter för KlicLok Connecotr knullmaskin
1 × Hismith vattentät 10 hastighets G Spot & Clit Vibrator med värmefunktion
1 × sugkoppadapter för KlicLok-anslutningsmaskin, passar sugkoppsbaserade dildos
1 × Superstark Realistisk känsla Stor Dildo med vibrationsfunktion, sugkopp baserad
1 × 200 ml vattenbaserat smörjmedel
Alla bilagor (Visa som bilder) Kom med beställningen